Since I had the S3 spoiler on the next step was to get rid of the ugly rub strips that I had on the car body and the ugly cracked front grill. The only 'body kits' that looked decent on the A3 were the Original ones so after looking into it I decided that I was going to go for the S-Line kit. There was the option to go for the S3 bumper kit but these were very expensive to buy even from scrap yards.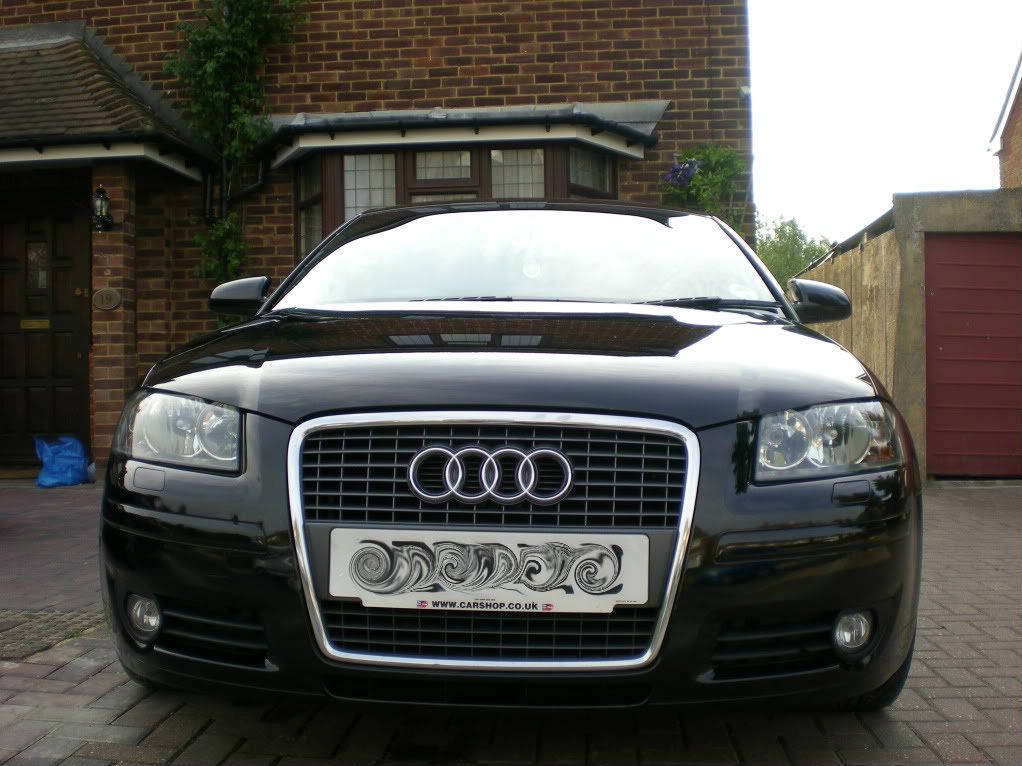 Standard 'Sport' front bumper with rub strips
I started my search looking on forums and eBay for a scrap yard or someone that was selling the S-Line front and rear bumpers. After searching for a few weeks I found a couple of sellers in London that had the bumpers that I wanted. I had to travel a little bit around London to pick the bumpers up but I had got such a sweet deal on them that it didn't really matter. I managed to get the front and rear bumper separately second hand, both of them at a total value for less than that which I paid for the S3 spoiler!
Now the bumpers were not in the right colour for my car but that was partly the reason for them being so cheap so I took them over to by body shop and left them there to be stripped and repainted to my car colour.
I was lucky enough to pick up a rear bumper with the holes for parking sensors already in there so I fitted the original Audi parking sensors in the bumper and also had them painted at the same time
I also needed the headlight washer holes to be cut into the front bumper since my original sport bumper had headlight washers.
Since the original Grill on the bumper had a crack on it I replaced this one with a 'S3 look' FK grill.

So after a week of the body shop and their magic here is the result...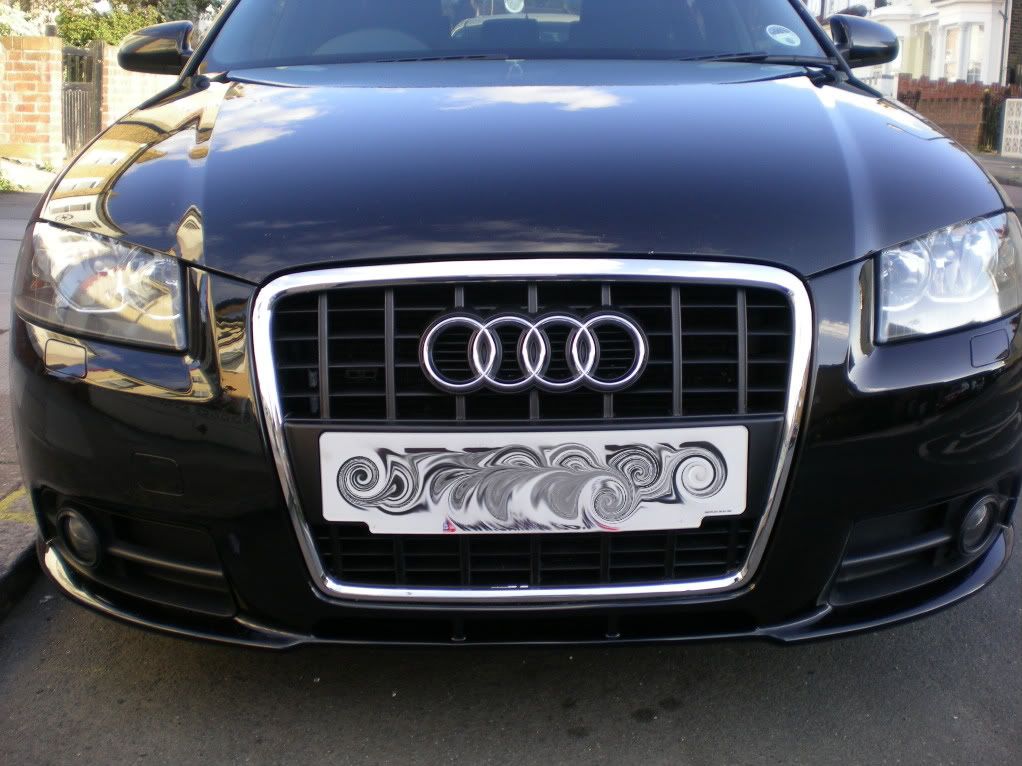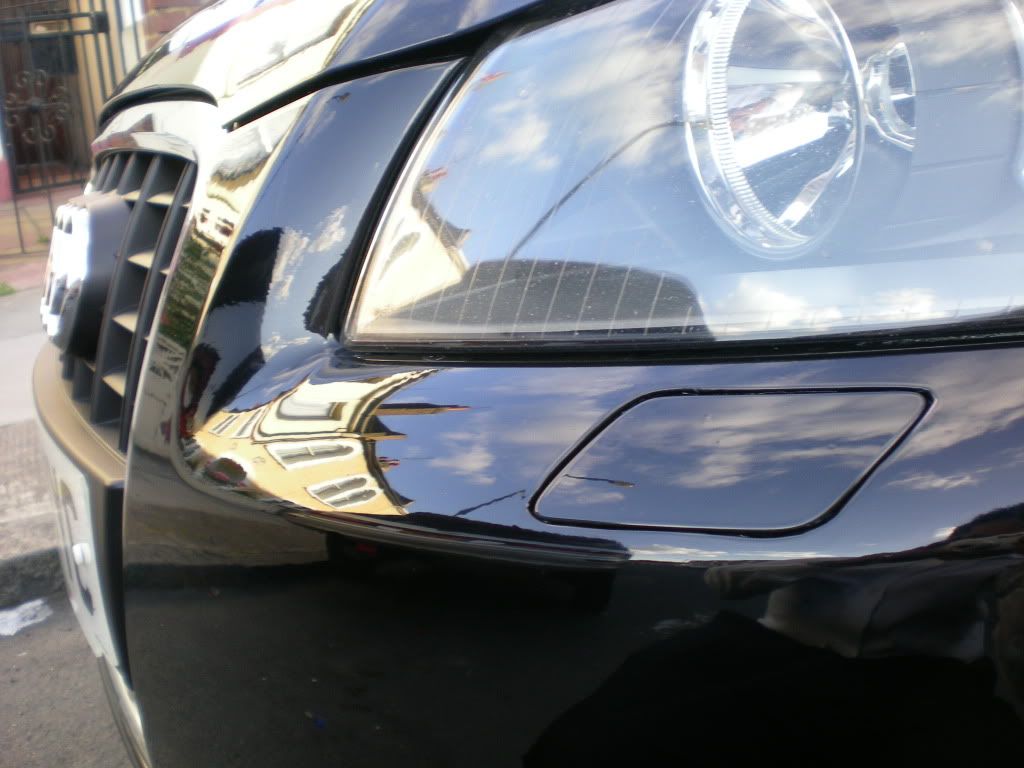 I am very pleased with the overall look on the car now! The car is definitely coming together now!!
Continue to
8000k Bi-Xenons & Fogs