It's been a few months and I have the modding bug again... this time it has got to me pretty badly and I have made some drastic changes to my A3.
First up was another one of my lucky eBay finds... Heated rear seats!
I wasn't even looking for these when I found them... in fact I was looking for a set of leather interior for a customer of mine who has a bad back and needs lumbar support. As I was searching for the seats he needed I stumbled across a very rare set of full electric adjustment and lumbar support with heated front and rear seats!
The customer didn't want to go to the extent of adding heated seats to his car as he has the older style heater control switch which would have cost him near £300 just to upgrade the switch (the part is so rare that I couldn't even find a picture of it on google) to allow for heated fronts on top of the cost of the seats themselves so we came to a deal and I managed to get the rear heated pads off him.
Now when I received the rears it turned out that whoever sold the seats decided that simply unplugging the connector was going to be too hard so he just chopped off the wiring and gave it with loose wires. I had to repair this loom so I pulled out the wiring diagrams and got to work.
Then I needed to get the leather off the new heated rear seats and get my half leather and Alcantara seats on to the seat pads
Once I was done I built up both seats and you would never know I had done anything!
So since I already had the rears out I figured I may as well just strip out the front seats and lay out all the wiring... also while I was doing this upgrade i had another upgrade up my sleeve so I knocked out the lot in one go...
Now there is a fundamental flaw with the European spec Audi A3... the cup holders! Some bright spark at Audi decided that it would be a good idea to go and put cup holders underneath the armrest thus forever stopping you from putting bottles into the car, or enjoying a Macdonalds drink.
Now from an OCD point of view its not entirely a bad thing but from a practical point of view its totally useless and you have no option but to either stick the water bottles into the door pockets or just leave them rolling around on the floor.
Its always annoyed me since I bought the A3 but there wasn't anything I could really do about it... that is until now! I have found solution from our friends over the pond in the US!
Now I don't know why Audi did this but for the Americans Audi decided that they would reinvent the lower centre console and give them functional cup holders. Since it was in the LHD model A3 I figured we could adapt it to work on our cars.
As you can see the cup holders are now located next to the handbrake with nothing on top of it meaning that you can now store a bottle there easily.
So going back to the mods I was doing... I already had out the rear seats, I also plan to fit in the US centre console so I stripped out the Front seats and got to work.
I then got rid of the standard centre console
Now while I had out the front seats another thing I had planned was to add the storage pockets under the seats since those are very handy to put things in.
The One I had in my car
The Aux Socket Version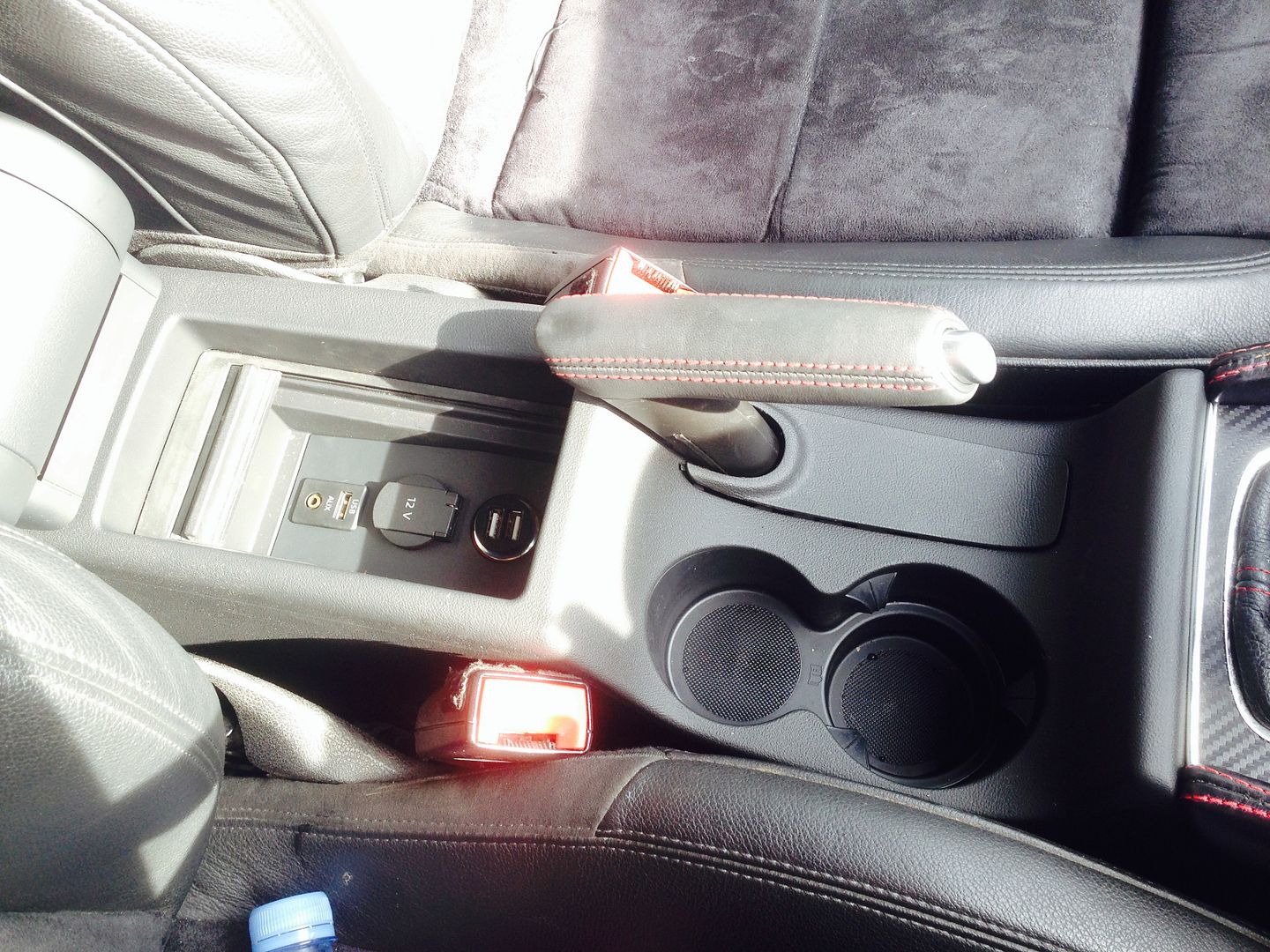 Really happy with how it all turned out!