The car served me well for over 5 years but like all good things... it has to come to an end.
After spending god only knows how much money getting the car up to how I wanted it and modding the hell out of it, it was finally time to let her go and move on to something else.
After the last update the next thing I did to her was fix her up... She first got a replacement Alternator after the original one had failed, then had a Stage 1 clutch and flywheel fitted to fix a flywheel issue that came up, then the turbo started going into limp mode so replaced that with a stage 1 hybrid turbo and while that was getting done I thought "why not" and had a Decat, intake flap delete and the EGR deleted followed by a custom remap and a replacement injector which made the car go from
the standard 140BHP (it was running on 3 injectors at 125BHP) to an amazing 220BHP.
The car turned into an absolute beast, sounded so much better and was driving so much more efficiently. I switched the fuel to Shell V-Power Diesel to keep it clean and perform well and it did just that. I took it out a couple of times with a couple of Audi TTS' which kept up well... I loved the car and didn't spare any expense on it.
I ran it like that for just 6 months and then the best thing happened to me... I became a father!
My daughter was born and everything changed!
Although the A3 Sportback was a 5 door and a decent size at that I still struggled with space, the car seat & ISOfix base behind the passenger seat would mean that anyone over 5'8 would struggle to sit in the front... the pushchair in the boot along with my tools meant that shopping was on the front passenger seat.
The car served its purpose but it was time to move on to bigger and better things so a month after my Princess was born I went and picked up this: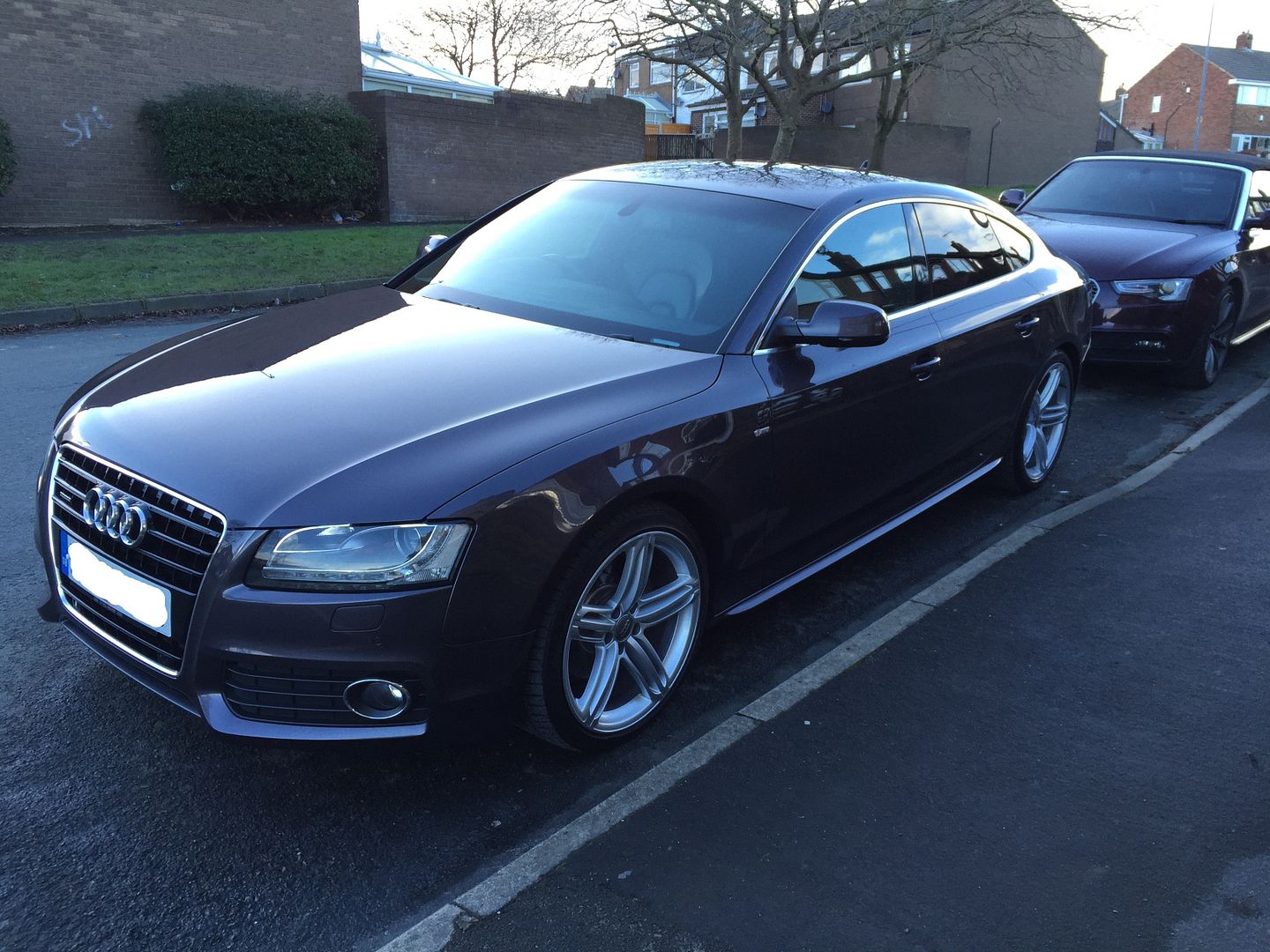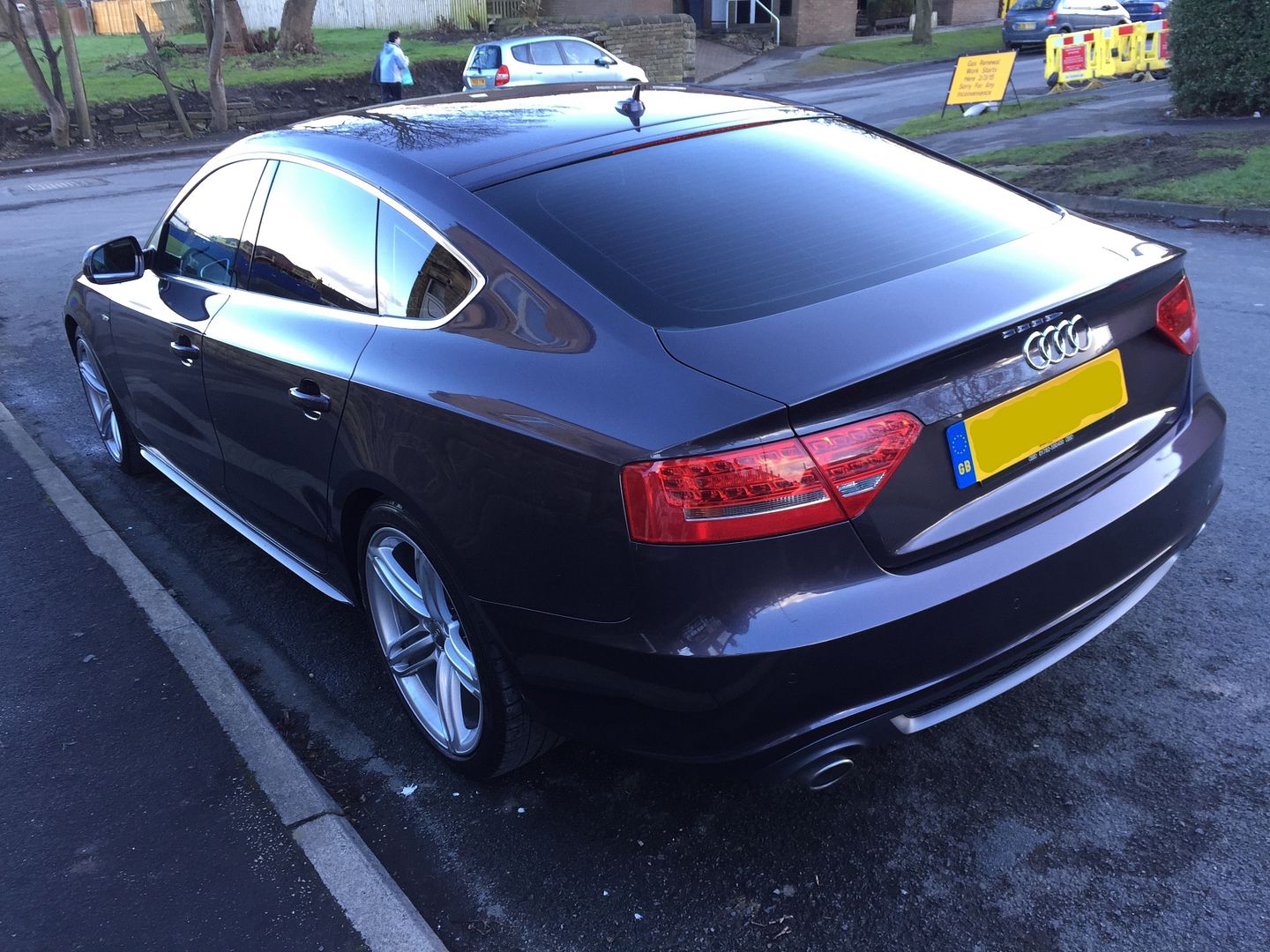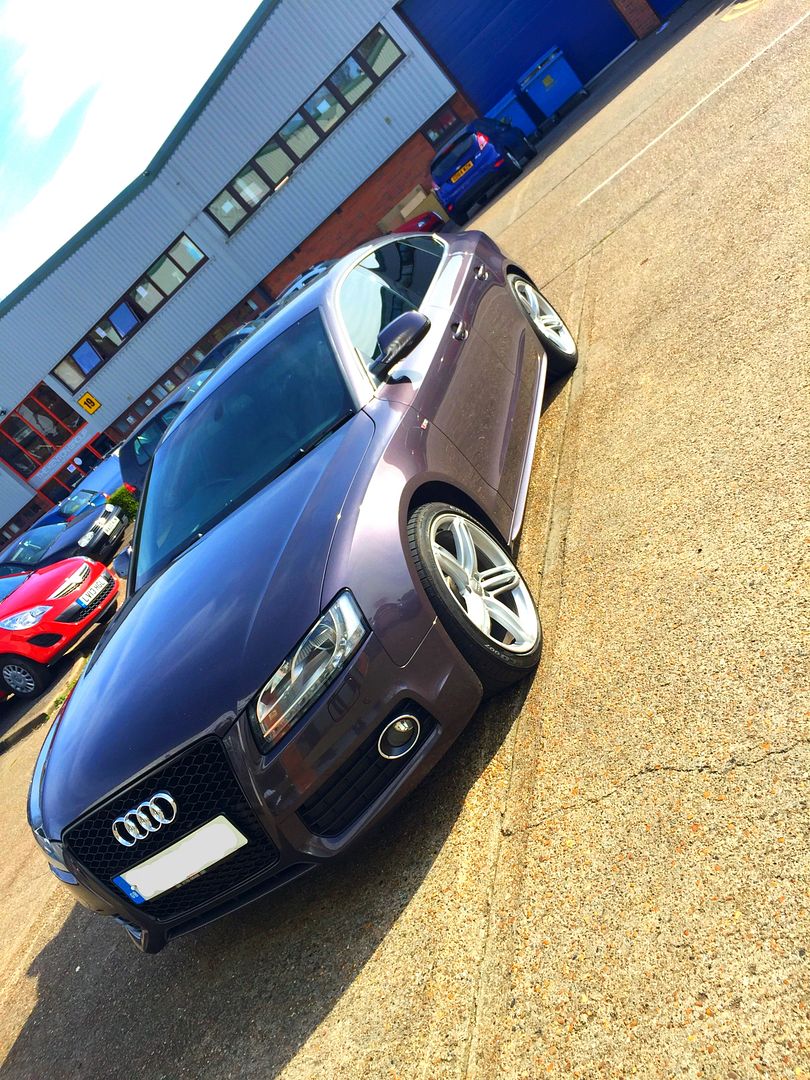 A 3.0 TDI Audi A5 Sportback S-line Quattro S-tronic in Amethyst Grey
Absolutely beautiful car with loads of optional extras in a very unique colour.
I started modding that the day I bought it!
As for the A3... It went into storage while I had put it up for sale but no one wanted to pay the price I wanted with all the mods I had added so I stripped it back down a bit and lowered the price... Sold on the mods separately and I listed the car online on a Friday and by Saturday night the car was sold!
I had the A3 for about 2-3 months in storage while I got her sale ready so I managed to transition nicely onto the A5.
I also cleaned her up very nicely for the new owner who fell in love with it the moment he saw it.
The proud new owner - 16/5/2015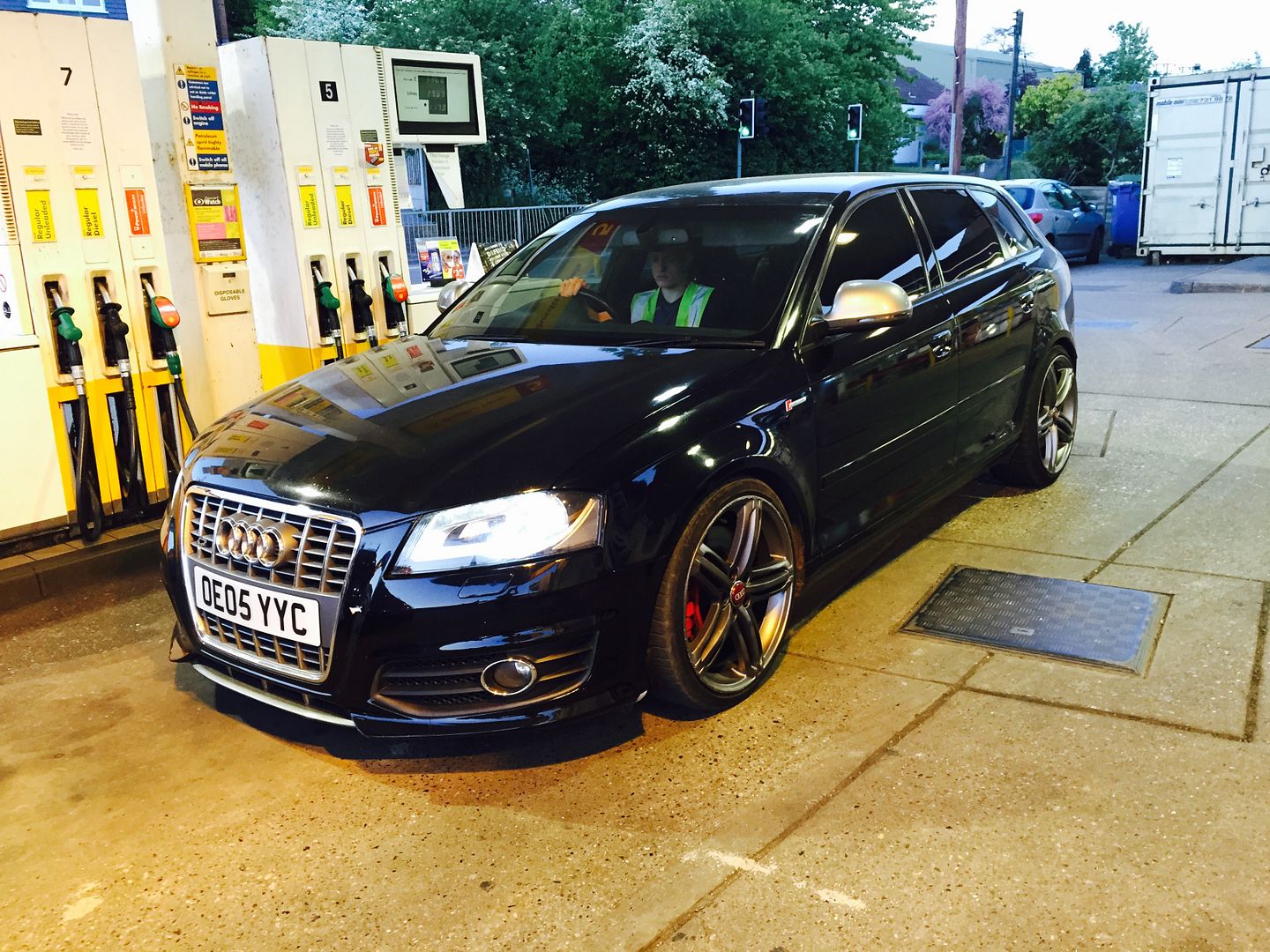 So this is the end of this chapter... The Audi A3 2.0 TDI Sportback was a very good car to me, part of the family you could say. It actually changed my life!
Thanks for reading and enjoying the story of the Audi A3 with me!
If you have any questions or even want things added or installed on your own cars feel free to send me an email on Ash@Audi-Retrofits.co.uk