Here is another Mod I have been working on...
Since I installed my Auto lights and Rain Sensor pack to the car I have also enjoyed the use of the Auto-dimming rear view mirror.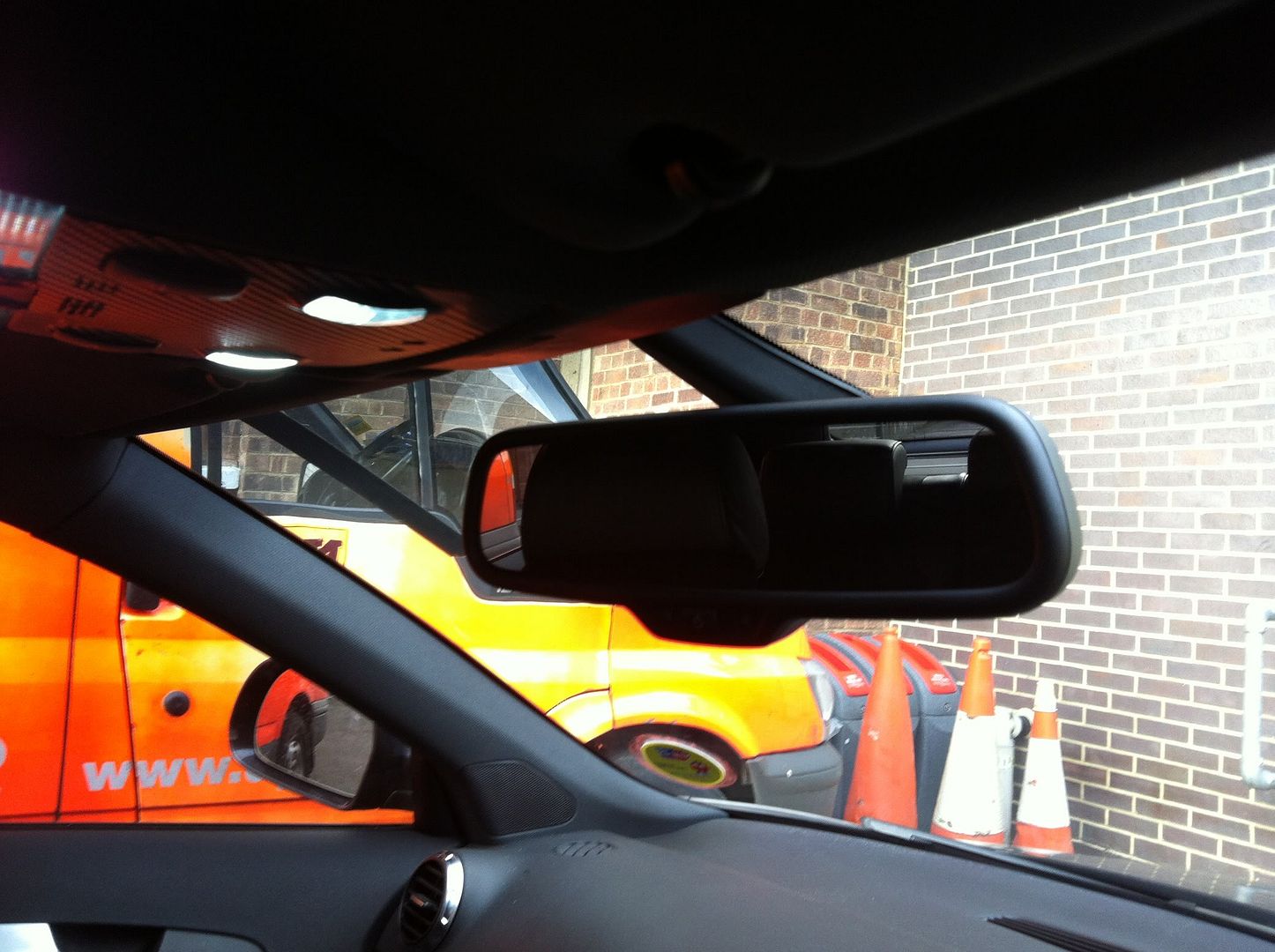 Basically at night if someone was driving behind me with dodgy misaligned lights or was flashing at me, my interior mirror will automatically blacken out so that the light no longer blinds me.
But even though I have that nifty feature I still had my standard wing mirrors which would not automatically dim and therefore would still blind me.
Now I stumbled on a lucky and fairly cheap eBay find for a set of mirrors just the same looking as mine but these mirrors would electrically fold (with a switch) and would also automatically dim with the interior mirror.
I won the eBay bid and got cracking on the install as soon as they turned up.
Now I needed to replace the existing mirrors with the new ones so I started taking apart the doors to fit the mirror on.
Door card removed
Now I had to remove the existing mirror from the door so I started taking away the plastics and then unbolted the mirror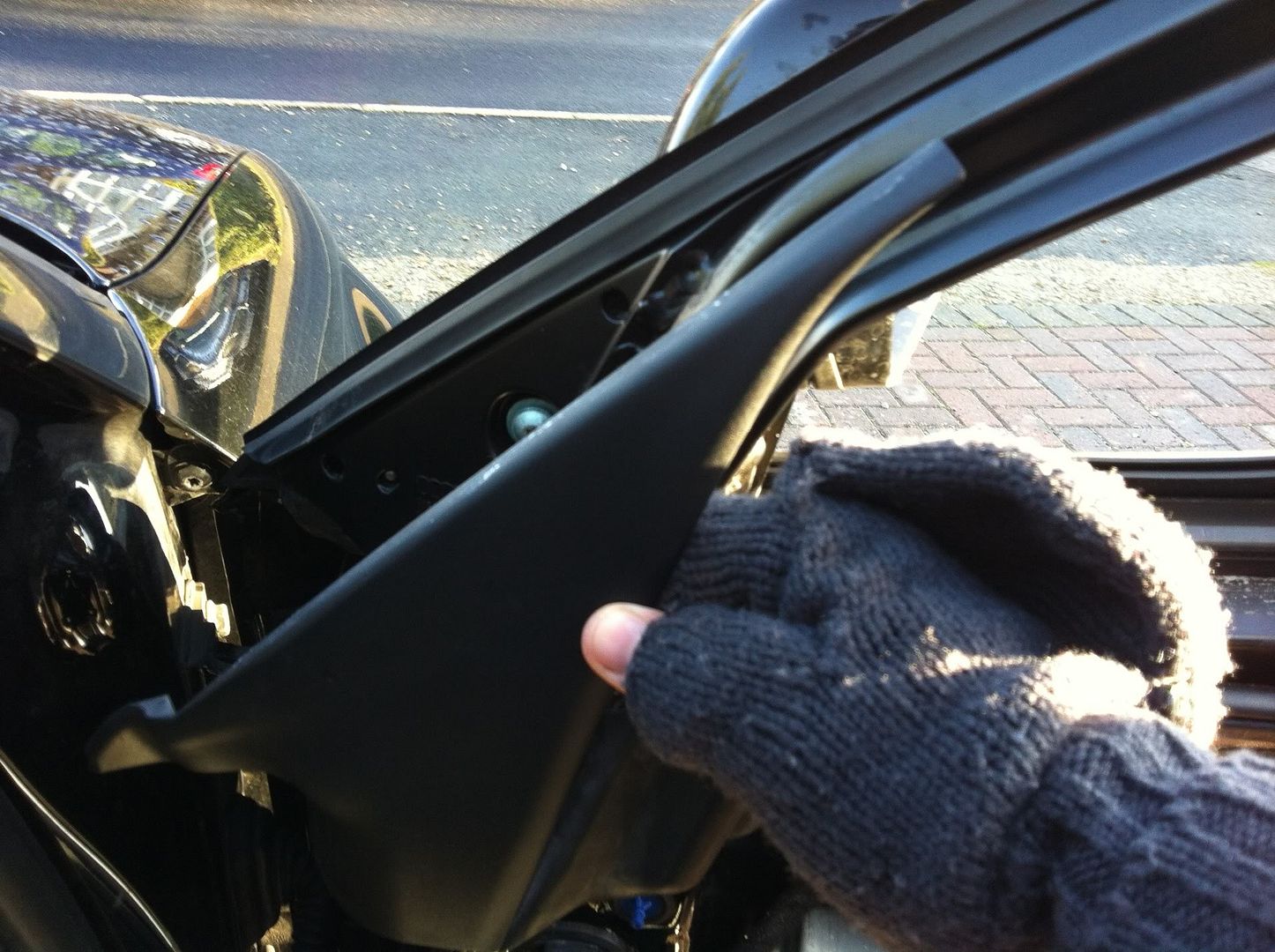 Pulling off the plastics to get to the bolt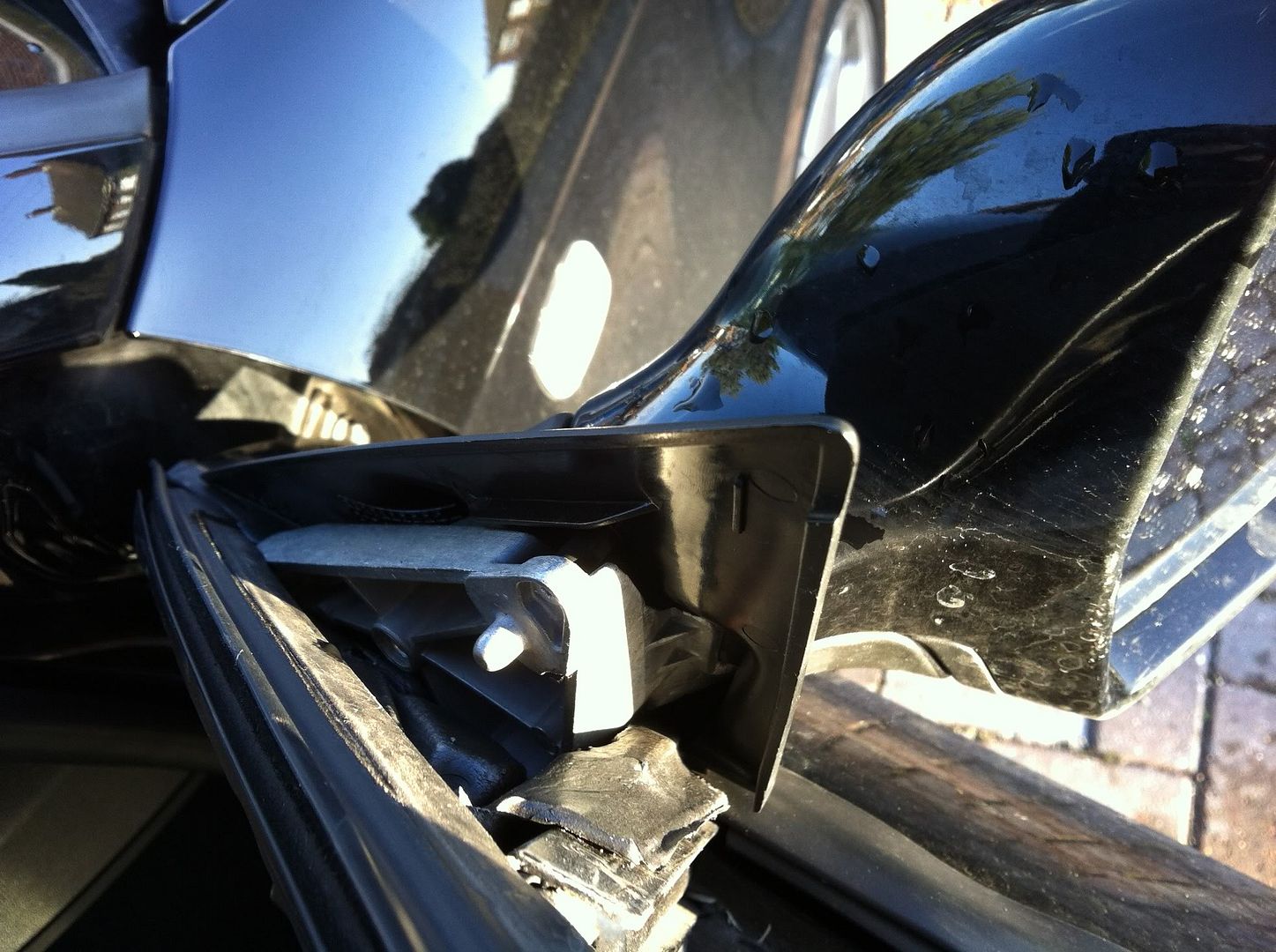 Bolt removed, mirror still attached to car by wiring
I then had to get the wiring off the door so that the mirror was free for me to remove from the car.
Wiring plug removed from car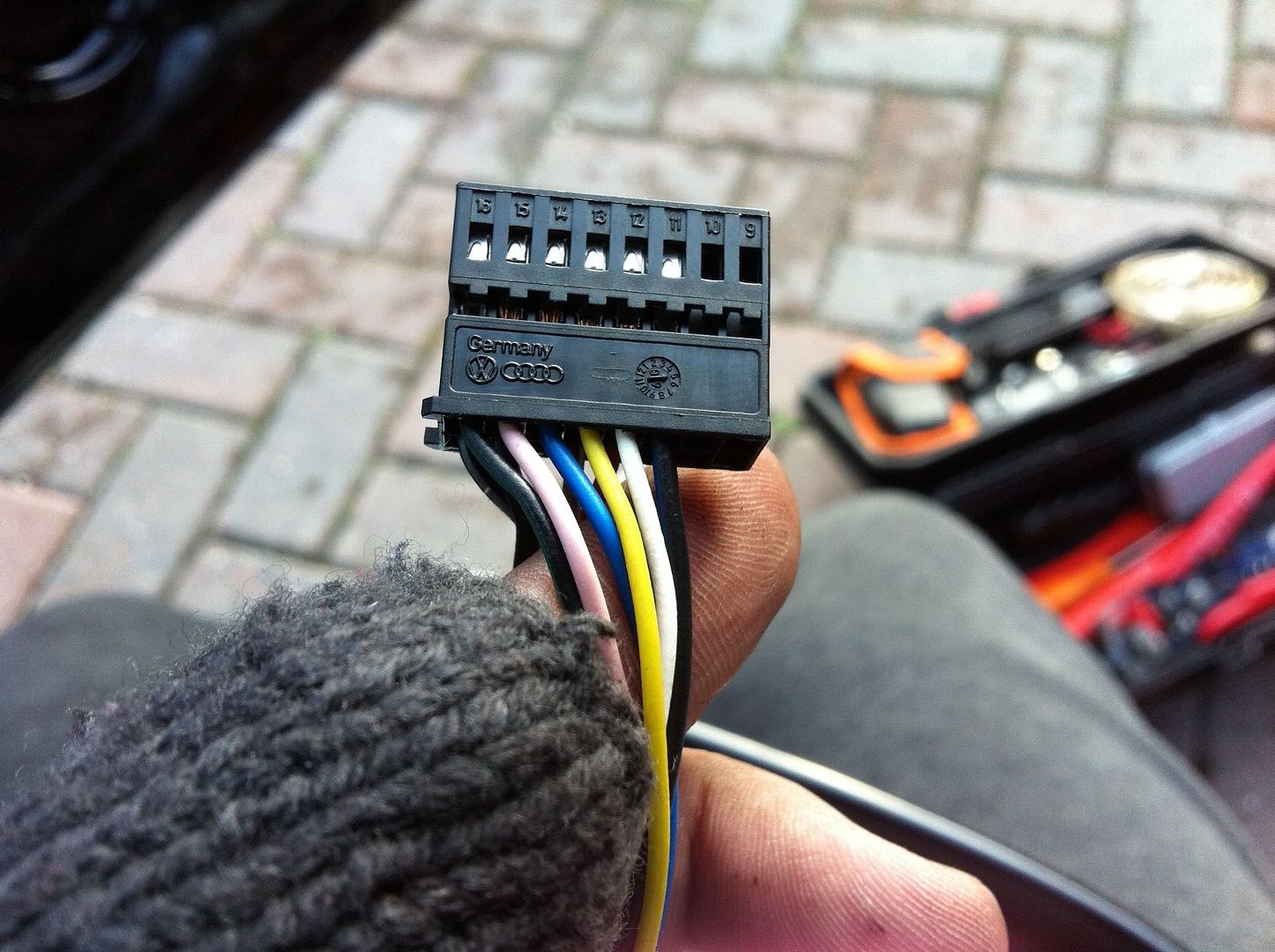 Then it was just a case of refitting the new mirror and connecting it back up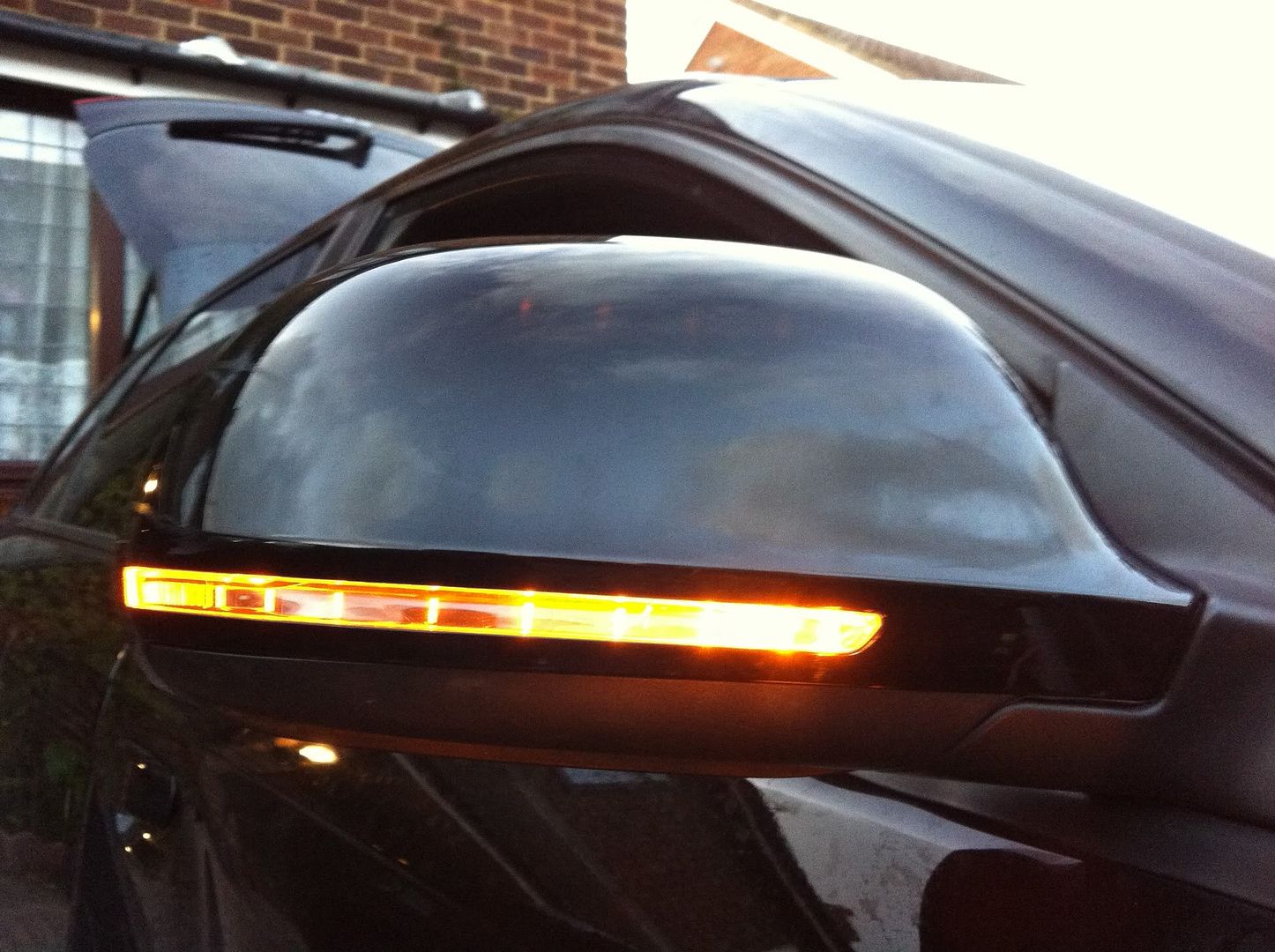 Led Indicator all working perfectly on the new mirror
Auto dimming mirror glass


Now the new mirrors also have the power folding (electric) function which I needed to add to the car which meant changing the existing door modules to newer ones that supported the function.

I found a set of door control modules on eBay that did the job I wanted and when they turned up I swapped them over on the car.
Now I can fold the mirrors from inside the car with a turn of the new chrome mirror switch.
Chrome mirror switch with the folding mirror option
Next mod is to get the mirrors to fold with the central locking system so I wont need to turn the mirror switch before I get out of the car.
Continue to
Sportback Rear LEDs